About the Course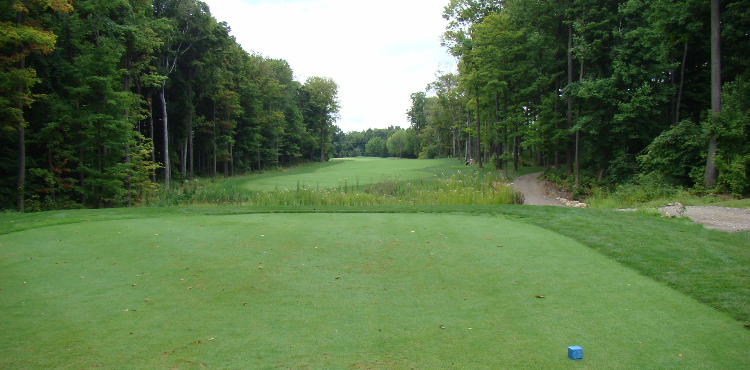 If you're a golfer, it just doesn't get any better. Nestled in a comfortable rural setting, the beautiful course was designed by Reece Alexander in 1968. Reece transformed this 200-acre dairy farm in historic Geauga County into a place where golfers can escape for a few hours and enjoy themselves in a friendly atmosphere.

He planted over 4,000 trees – soft pines, white pines, elms, maples – that, over 40 years, have grown to provide a formidable defense for this challenging design, carved around Legend Lake and Legend Creek which flows from north to south throughout the property.

The course can be made to rise up and challenge the strong player, while providing endless satisfaction and enjoyment for players of all skill levels.

Known as a shot-makers golf course with speedy and subtle greens, Legend Lake Golf Club is ready to reward those who bring their "A" game! Will that be you?


Dress Code

We ask that you to adhere to our dress code policy. Thank you!
Dress regulations for adults and teenagers are as follows:

Golf Course – At no time are tank-type shirts, sweatpants, silk screened t-shirts, cargo style shorts/slacks with tattered external pockets or jeans permitted. All shirts must be tucked in unless designed to be worn outside clothing. All caps and visors must be worn forward at all times. Backward hats are prohibited. For the safety of all golfers, shoes must be worn at all times while on the golf course. Golf shoes with metal spikes are prohibited on the golf course and on the practice areas.

Any questions, please inquire at the Pro Shop 440-285-3110.
Scorecard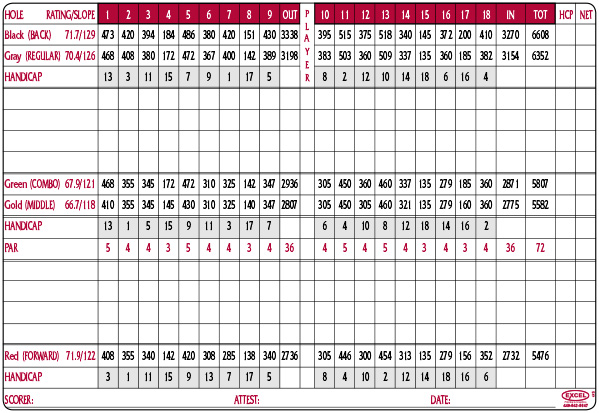 Golf Course Map